Hey Party People, we're back again with another Saturday AM Round Up! This weeks has been full of surprises and I'm here to share them with you, just in case you missed out!
Without further ado lets get into it!
Happy WOMEN'S HISTORY MONTH from Saturday AM
Get ready to join us in celebrating the amazing contributions that women have made to the United States throughout history! From breaking barriers in various fields to achieving remarkable feats, women have left an indelible mark on not just American society but the whole world. And that's not all! We're also excited to recognize the incredible women in our industry, particularly the talented creators here at Saturday AM. Stay tuned for upcoming posts where we'll be highlighting these POWERFUL and INSPIRING women who are making their mark in the world of creativity!
ICV2 Interview With Frederick Jones: Celebrating 10 Years of Diverse Manga and Global Creativity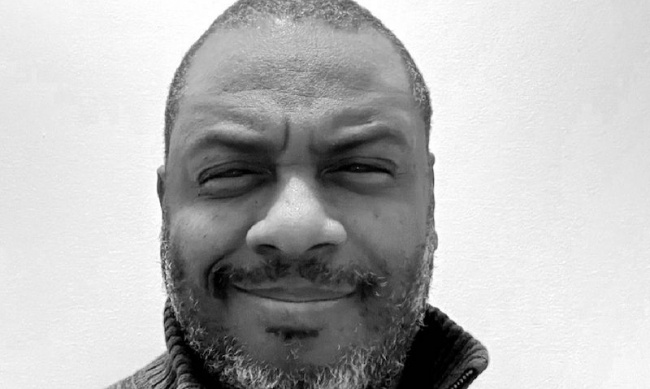 Icv2 has been hosting there annual MANGA WEEK event this past week. Along side VIZ Media, Yen Press, and Tokyopop, Saturday AM has joined them as a sponsor this year! Fred sat down with ICV2 to discuss the past 10 years of accomplishments that Saturday AM has achieved. He also gave some insight on how our graphic novels have been doing – as well as our plans for this year and beyond.  Fred had this to say when asked  What are your release plans for this year? How many print releases do you have planned for the rest of 2023?
"MORE MANGA from MORE COUNTRIES!  We have 13 scheduled in 2023, with Clock Striker Vol. 1, Hammer Vol. 3, and Gunhild Vol. 1 releasing in the first quarter. Gunhild, by Fred Tornager, will be our first full-color book, and we're very excited about Soul Beat Vol. 1 by Morganne Walker, which is like if you took Shaft and merged it with Indiana Jones!"
Check out the full Interview HERE 
Saturday Wars: A Cosmic Crossover of Epic Proportions
That's right folks! the long awaited crossover event is coming NEXT YEAR! This has been a dream of ours since 2013 and it's finally coming to fruition. you can even read our Special Preview from Free Comicbook Day back in 2020 right HERE.
Apple Black
Clock Striker
Hammer
Massively Multiplayer World of GHOSTS
And more!
The manga multiverse war begins…
2024
Keep your eyes peeled for details on saturday-am.com and follow us on social media.
Virgin Mega Store Interviews Jey Odin: From Inspiration to Creation
Jey Odin recently sat down with Eiten Zeerban live on Virgin Mega Store for an interview to discuss Manga, comics, and everything in between. While doing so Jey drew a comic of their conversation, very impressive, and super meta haha! Eiten was particularly struck by Jey's passion for his work and manga as a whole, which was evident in every stroke of his pen.
Check out the full Interview Below!
View this post on Instagram
Henshin Makes the list! Proud Geek's "20 Queer Comics We Can't Wait To Read In 2023"
Proud Geek, a specialist retailer of LGBT+ entertainment and media based in the UK, recently published a blog post featuring their 20 most anticipated queer comics for this year. We were thrilled to see that one of our graphic novels, Henshin, created by Bon Idle, was selected for inclusion.
Henshin is a story about Alex, a young gay journalism student who find himself in a world of a costumed heroes, evil kaiju and shady corporations as he starts on a mission to unveil the truth about what destroyed his city 9 years ago. If your a fan of the tokusatsu genre – like Power Rangers, Kamen Rider, or even Godzilla. you should check this one out!
Check out Proud Geek's full list HERE
Saturday AM's How to Draw Diverse Manga Review

A youtuber by the name of Only Nugs recently did a in depth overview of our How To Draw Diverse Manga Book. She went through the various pages and expressed how intrigued she was about the amount of diverse characters she saw represented within our book.
she brought up the likes of Miles Morales (Spiderman),  and Virgil Hawkins (Static Shock), as the only characters of color she recalled seeing while growing up.  This further highlights how important this mission is to bring to light all these unique characters.
You can check out here full overview below. and make sure to show Only Nugs some love over at her channel HERE!
That's it for today folks – another Saturday of AM news. Please come back NEXT WEEK to check out what we have going on! and check out last weeks post HERE if you haven't already. On that note I'm going to finish my bowl of cereal and watch some anime. Have a good weekend!